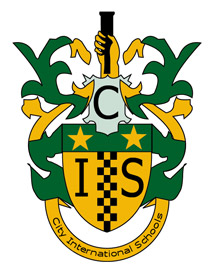 City International School
School fees
American diploma kindergarten Kg-1
65500 EGP
American diploma kindergarten Kg-2
59350 EGP
American diploma Primary School 1st Grade
66850 EGP
American diploma Primary School 2nd Grade
66850 EGP
American diploma Primary School 3rd Grade
66850 EGP
American diploma Primary School 4th Grade
78300 EGP
American diploma Primary School 5th Grade
78300 EGP
American diploma Primary School 6th Grade
78300 EGP
best 10 schools in Egypt
أيهما أطول الميل الارضي أم الميل البحري ؟
الميل الارضى
لايوجد
متساويان
الميل البحرى
about City International School
City International School mission is to maximise every child's potential, inspire human greatness, nurture leadership of thought and action and create consciousness of the needs of others. "The CIS objective is to develop both inner and outer powers so as to inspire every child to become both good and smart, a gift of god to mankind and a pride of the human race."​
City International School (CIS) is Lucknow's first international school located near Kukrail National Park off Picnic Spot Road, Munshi Puliya, the school is in a noise and pollution free environment about 1.5 kilometers from CIMAP.
CIS began its first full academic session in April 2007. It started with Playgroup to Class X. Thereafter the School grew into an Intermediate College in 2012. It is an exclusively English medium school affiliated with CBSE.
CIS is also attached to a CIS Teacher's Training College, attracting teachers and trainers from India and abroad. In addition, CIS runs the DEVI School in the afternoon shift so that world class education may be provided to those who cannot afford.